For a lot of first time buyers and first time contact wearers, we get asked a lot what's the difference between Hidrocor Ocre and Hidrocor Avela?
Here is a little review of Hidrocor Avela and Hidrocor Ocre.
Here is the Color comparison of Hidrocor Ocre vs Hidrocor Avela; Millzladiva has super dark black eyes.
(left color is: Hidrocor Ocre. right is Hidrocor Avela)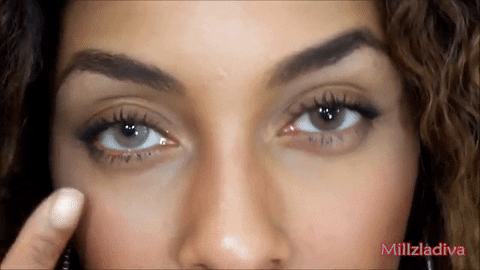 I hope it helps you to decide on whats best for for.
Yes, these colors are under the icy brown color category.
NATURAL EYE COLOR
But bare in mind again, it depends on your own eye color too which has an massive impact on the result of the color!
So, do your research THOROUGHLY.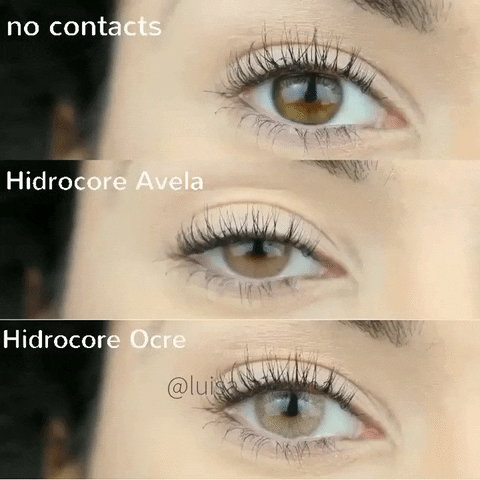 ---------------------------------------------------------------------------------------
Another example.
Her natural eye color is dark brown.  The Hidrocor Avela is more in the dark hazelnut color.
It's Subtle. Everyday kind of color. 
Below she's wearing Hidrocor Ocre: If you have light eyes and want to have a more warmer brown. This is THE LENS for you.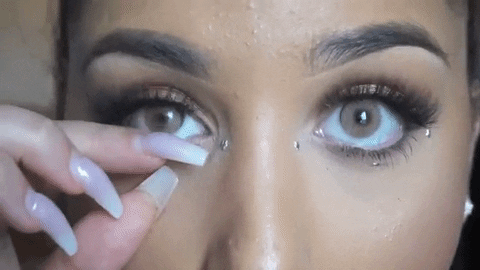 Put that aside, the Hidrocor Ocre is more lighter then the Hidrocor Avela and can appear Grayish Hazel;
HIDROCOR OCRE on very dark brown eyes.
Below is Hidrocor Avela; The Hidrocor Avela on her looks more of a hazelnut color? Better for those that don't like the lightness of hidrocor ocre.